Nemesis Sub-Terra is back at Alton Towers Resort
Wednesday May 17th 2023
Alton Towers Resort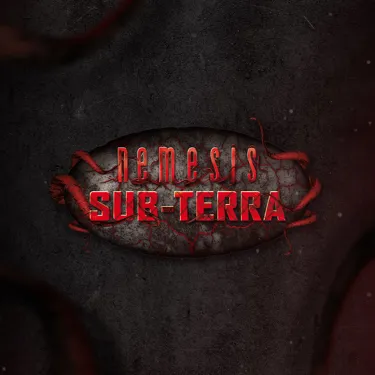 Alton Towers Resort has announced its hugely popular drop tower dark ride, Nemesis Sub-Terra, is reopening on May 27, just in time for May half term.  
The underground attraction, which is a firm favourite amongst theme park fans, invites guests to embark on an intense journey and witness the research of The Phalanx, before freefalling into the pit.   
Nemesis Sub-Terra, also known as the Phalanx Research Facility, is being reopened by The Phalanx, the secret organisation tasked with keeping the Nemesis beast under control. Civilians are invited to take a thrilling ride deep into the Earth's core to discover the secretive research of The Phalanx. Look, stay alert, but don't touch, as you're shown exciting glimpses of a Nemesis egg. We're told it's controlled and contained, but very little is known about the origins of the egg that sits beneath the Nemesis site, but this much is clear, it's showing life signs, and a team of Phalanx operatives are investigating. But can they keep control? 
Alongside the announcement, the Resort has revealed the attraction's brand-new logo echoing the look and feel of the new Nemesis track, which was unveiled last week. The slick black track with red veins snaking along its length can now be seen on park ahead of its return in 2024. Located next to Nemesis Sub-Terra, fans of Nemesis can also watch the transformation take place on a specially constructed viewing platform, overlooking the site.  
Nemesis Sub-Terra will reopen on 27th May. For more information and to book, visit: altontowers.com  
ENDS 
Notes to Editors For more information please contact Louise.Eling@Alton-Towers.com or Sian.Wilson@alton-towers.com.  

About Alton Towers Resort  Coming, ready or not! Escape to Alton Towers Resort in 2023 and get ready to experience The Curse at Alton Manor. A haunting dark ride taking you on a hair-raising journey through the abandoned Alton Manor, which has been repossessed under mysterious circumstances. Have your wits about you as you ride deeper into the historic Manor.  
Learn, play and inspire children's imaginations at the UK's only CBeebies Land and CBeebies Land Hotel. Your little ones can meet their favourite CBeebies friends and enjoy a range of fantastical rides and attractions, including the three latest attractions, Hey Duggee Big Adventure Badge, Andy's Adventures Dinosaur Dig and JoJo & Gran Gran At Home. Extend your stay at CBeebies Land Hotel, with delightfully themed rooms, including the latest Bing-themed bedrooms where Bingsters can enjoy the ultimate sleepover.  

Throughout 2023, as well as launching an amazing new attraction, the Resort will be hosting a world of thrilliant events for the nation to enjoy including the return of Mardi Gras, Oktoberfest, award-winning Scarefest and Fireworks Spectacular, plus Festival of Thrills is back for its second year with an exciting Smiler celebration.  

Alton Towers Resort provides the ultimate staycation option with five uniquely themed hotels and accommodation options for a truly unforgettable escape for friends, families and thrillseekers alike.  For more information about Alton Towers Resort or to book your fantastical escape, please visit www.altontowers.com