THRILLSEEKERS OFFERED ONCE IN A LIFETIME OPPORTUNITY TO RIDE WORLD FAMOUS NEMESIS WITH ITS CREATOR
Thursday October 20th 2022
Alton Towers Resort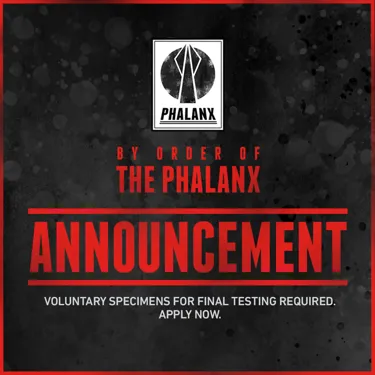 Alton Towers Resort is putting thrillseeking rollercoaster fans at the forefront of its plans for the world famous Nemesis ride by offering them the chance to be on the very last ride, along with its creative originator John Wardley.
The ride, which is due to close for an exciting revamp on 6th November and return in 2024, is now under the control of The Phalanx, a secret organisation tasked with keeping the beast under control.  
This elite organisation claims Nemesis (the beast that the ride pins down) is behaving abnormally, they are seeking last riders which they call 'final test specimens' to assist with investigations, and they are refusing to comment any further at this point. 
The final test specimens selected to brave Nemesis will be awarded a jaw-dropping prize including park access, Fastrack Gold passes, as well as a chance to meet the creator of Nemesis, John Wardley, and take part in the final ride on 6th November.  
Kate McBirnie, Head of Guest Excellence at Alton Towers Resort, said: "We know that a place on Nemesis' last ride is much-coveted. It's a moment in history for the famous ride and we can't think of a better way to honour this occasion than giving fans the opportunity to be part of this special event. As you'd expect we will be delivering 'thrilliant' surprises during the day." 
Visitors to the park who ride Nemesis on the final day will also be able to get their hands on a limited edition photo. 
If thrillseekers think they have what it takes to face Nemesis one last time, they are invited to nominate themselves as a final ride 'test specimen', via www.altontowers.com/nemesislastride. 
Nemesis was Europe's first inverted roller coaster when it launched in 1994 and remains one of the UK's best-loved rollercoasters today. Riders experience 3.5 G-force as they race past the rocks and rivers of the theme park's Forbidden Valley at speeds of up to 50mph.  
Nemesis will return in 2024 following its exciting transformation. Details of the transformation are being kept under wraps for now with more information to be revealed nearer the time.  
Alton Towers Resort is renowned for providing world-class roller coasters and attractions for guests of all ages, including Wicker Man, the UK's first wooden roller coaster to be built in over 20 years, Oblivion, the world's first vertical drop roller coaster and The Smiler, the world's first 14 loop rollercoaster, to name a few. The Staffordshire based theme park continues to welcome millions of guests from across the globe, delivering memorable and unique experiences and events each season.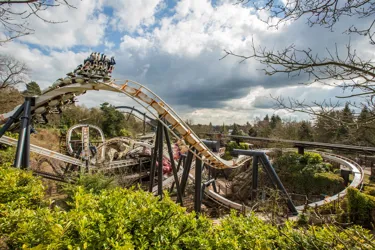 ENDS 
Media Contacts: e: altontowers@smokinggunpr.co.uk or t: 0161 839 1986 
Notes to editors:  Competition will be closed at on 28th October at 5pm 14 winners will be selected to receive a VIP experience for them and a plus one For full terms and conditions of the competition, visit www.altontowers.com/terms-and-conditions  
The History of Nemesis 
Nemesis comes from another dimension, one that has been beyond the ability of the best specialists to understand.  
Jettisoned to Earth over 2 million years ago Nemesis remained buried deep beneath the ground at Alton Towers Resort. Until she was disturbed by workmen during routine maintenance, the monster that lay dormant was unleashed, boiling with anger she wreaked havoc on the surrounding area. 27 years ago The Phalanx (an elite organisation of experts recruited from government and scientific institutions) immediately launched their extreme security division to pin down the creature and disable it.  
27 years ago, it took 200 men, 250 tonnes of bent and twisted steel to hold her down. We converted the steel that imprisons the creature into the tangled rollercoaster you see here today.  
Anyone who rides Nemesis should remember her history. To those who understand her, she is a thing of beauty. To the rest of us, you've been warned. 

About John Wardley 
John Wardley is the creator of Nemesis and was the brains behind designing Europe's first ever inverted rollercoaster. 
As well as being famous for his Nemesis creation, he has worked on a number of other rides at Alton Towers Resort including the Runaway Train, Haunted House, Oblivion, Hex, Air, Th13teen, and the Wicker Man. 
John Wardley's early background in the film industry (he created the special effects for five of the James Bond films) equips him with a deep understanding of what entertains the British public.