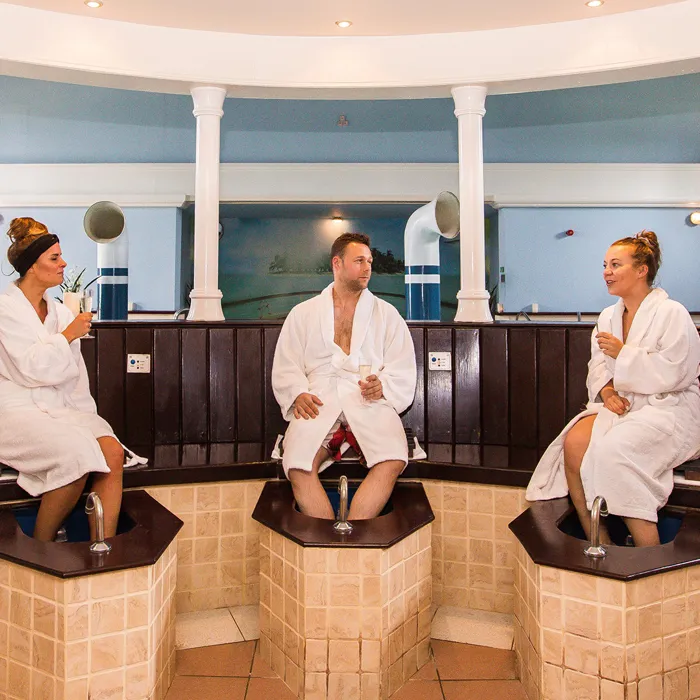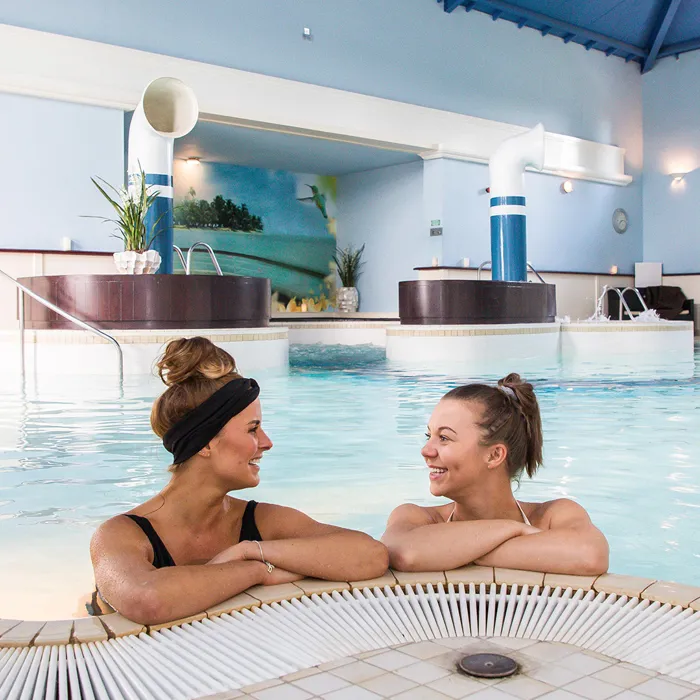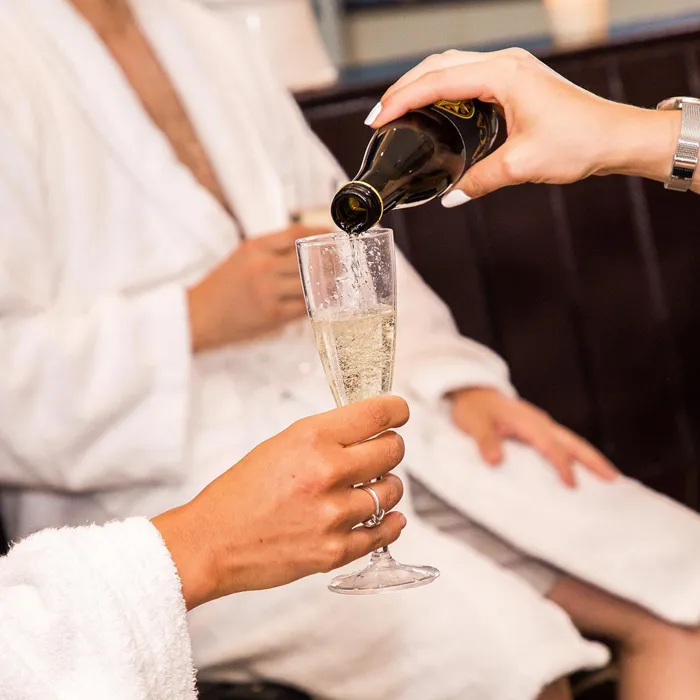 Unwind in a blissful oasis of luxurious tranquility
Located within the Alton Towers Hotel, the Spa is open to everybody, all year round. Unwind in our exquisite range of Aqua Relaxation rooms, each possessing its own ambience and offering unique properties that will help you relax and leave you re-energised.
Our specialist therapists will nurture your sense of wellbeing by personalising our range of Decléor treatments to your individual needs. Whether you take half an hour or half a day, time spent at the Alton Towers Spa is always a treat
Your spa visit includes use of complimentary use of robes and towels, as well as use of our refreshing cleansing station. Enjoy a selection of complimentary herbal & fruit teas and fruit juices throughout your escape.
To get all information around treatments available please call 01538 704094 to book or contact us via our enquiry form
Calls to Alton Towers Spa are charged at a local/national rate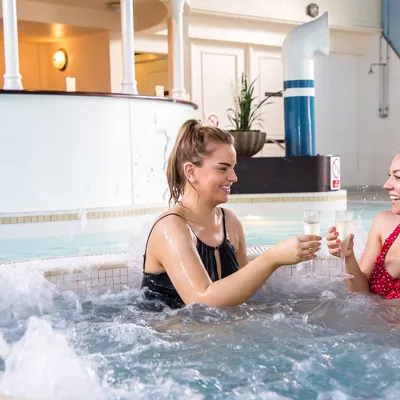 Know Before You Go
Before you book, we wanted to make sure you're up to date on all the changes we've made to ensure your visit is as safe as always! Please take some time to review these changes.
Guests are required to wear a mask in the reception on arrival as well as during any treatments where the mask will not inhibit the treatment as per the government guidance.
Our changing rooms are open however we are encouraging all guests to arrive ready to get into the water. 
We are currently asking all guests when departing to shower (if possible) at home and we have also removed our hair dryers