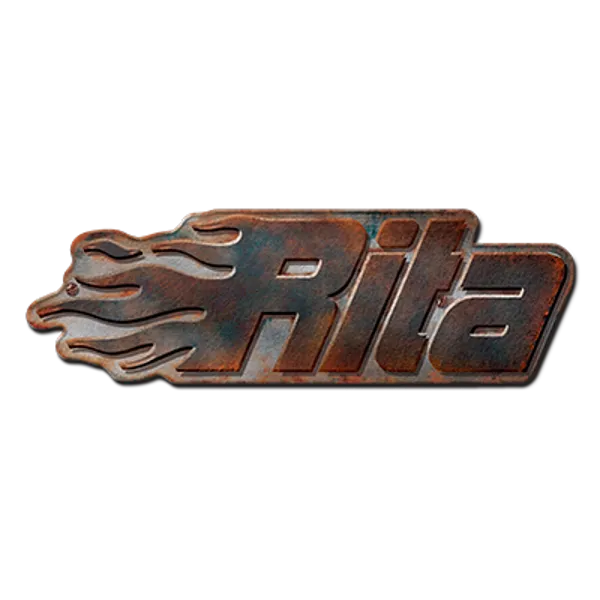 Rita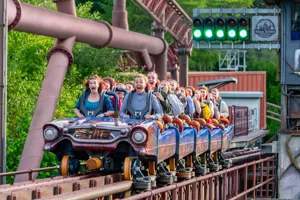 The Rita Rollercoaster
Brace yourself for the lights to turn green. Rita powers you straight to 100kph in just 2.5 seconds, putting your body through 4.7G.
At lightning pace, Rita navigates every twist and turn of the track, as you break free from the clutches of the Dark Forest.
Thrill Seekers Top Tip: Aim for shorter queue times by riding Rita first thing in the morning, or just before you leave.
Nothing can stop the speed of Rita!
Once a disused race track, Rita came to life during excavation work in the Dark Forest. This construction disrupted an overpowering force, which consumed everything in its path.
Now reborn, Rita powers through the Dark Forest, helping thrill seekers to escape. If you're brave enough to venture into the sinister woods, be sure to plan your escape from the dark powers that lurk deep in the unknown. Rita is your lifeboat, your only chance to escape the sinister forces of the Dark Forest.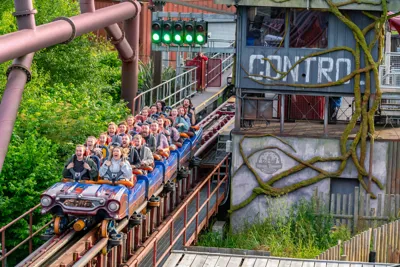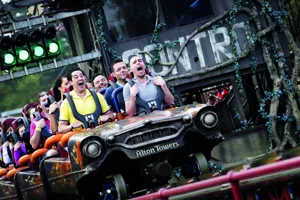 Ride Information
Rita is the ultimate rollercoaster for speed freaks!Hold onto your eyeballs as you're catapulted from a standing start, 0 to 100km/ph in just two and a half seconds!
Rita, Alton Towers' first Accelerator Coaster, is a top thrill dragster. Each high performance car joins the drag race around high speed corners and air-time hills. There are no ticking lift hills here, just a powerful hydraulic launch system and unstoppable momentum!
Hold on tight as nothing will stop this launched coaster from escaping the Dark Forest. Get ready for eye-watering, mouth-opening, non-stop speed. Rita is unrelenting until you hit the final brake run. Who says you need to go upside down to experience high g-force rollercoaster thrills?!
Ride Stats
Location: Dark Forest
Maximum Height:

18.4m

Top speed:

100km/ph

G-Force:

+4.7G

Track Length:

647m

Duration:

0:25

Capacity:

1150 riders per hour

Can you ride?
You must be at least 1.4m to ride.
On few other rides do we leave the ordinary world of waiting behind and enter the realm of pure visceral experience as suddenly as on Rita, and that transition is without question the coaster's emotional core.
Did You Know?
Opening in 2005, Rita was the first Hydraulic Launch roller coaster of its kind in the whole of Europe. The Highspeed Accelerator was a new generation of coaster, designed to provide a unique ride experience.
Riders accelerate from 0 to 60 mph (100 km/ph) in just over 2 seconds. That's faster than a race car!
With a top speed of 100km/ph, Rita is the 5th fastest roller coaster in the UK.
Riders on Rita experience a maximum G force of 4.7. That's the highest g-force roller coaster you'll find at Alton Towers Resort!
Rita was built by Intamin, the thrill ride experts who also created Th13teen.
Shortly after opening, Rita was renamed 'Camilla - Queen of Speed' to commemorate the Royal Wedding that year.
A birds-eye view of Rita reveals the track as a figure of 8.