Alton Towers Resort have ultimate family Christmas all wrapped up with two new enchanting experiences
Friday October 23rd 2020
Alton Towers Resort
Christmas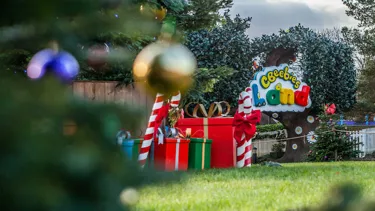 The magic of Christmas will return to Alton Towers Resort from November with the chance for families to meet Father Christmas, enjoy family rides and attractions as well as embark on two new enchanting experiences.
On selected dates throughout November and December, families will be able to experience a 'Santa's Sleepover' that offers an unforgettable escape at the Staffordshire resort. As well as an overnight stay in one of the Resort's fabulously themed hotels or woodland lodges including a fantastically festive evening meal, each stay will include a unique visit to Santa's Woodland Grotto where each child will receive a special gift and a family souvenir photo with Father Christmas.
New for 2020, families can also experience two new outdoor attractions each afternoon and into the evening: "Garden Lights Walk: Twinkling Stars" and "Garden Lantern Trail". The Gardens Lights Walk: Twinkling Stars will take families on an illuminated majestic journey through the Resort's Grade One Listed gardens at the heart of the Theme Park between dusk and 8pm. In addition, from 4pm, the Garden Lantern Trail will offer an enchanting adventure through a secret path that will lead guests to fantastical corners of the Gardens where a host of surprises await! Fountain Square, on the Theme Park, will also host live seasonal entertainment from midday into the evening for all to enjoy.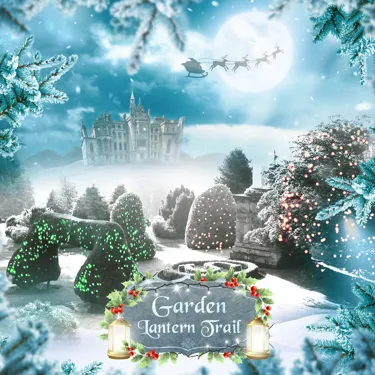 Each stay also includes one-day entry into the world-renowned theme park offering selected family rides including CBeebies Land on the day of arrival, as well as a one visit on either day of stay to the Resort's wacky Caribbean themed Waterpark and a round of zany Extraordinary Golf.
Light evening entertainment at the Alton Towers Hotel, Splash Landings Hotel and CBeebies Land Hotel will also keep the festivities alive.
Guests can choose from one of four unique accommodation options:
The Alton Towers Hotel themed around the travels of daredevil and eccentric explorer, Sir Algernon, offers an insight into his bold personality and outrageous shenanigans where guests will discover all sorts of stonkingly bonkers features.
For a more tropical vibe, Splash Landings Hotel offers all the sunny joys of the Caribbean complete with multi-coloured beach hut rooms.
Alternatively, families can choose to stay in the UK's only CBeebies Land Hotel, specially designed for young families. Recently awarded Travellers' Choice Best of the Best winner, Tripadvisor's highest accolade, CBeebies Land Hotel offers guests the chance to enter the colourful world of CBeebies, bursting with music, stories and adventures for little ones to enjoy, including the chance for kids to meet some of their favourite CBeebies friends.
Whilst the fairy-tale Woodland Lodges make for a truly spellbinding and enchanting experience. These cosy log cabins are watched over by forest sprites and fable folk, who are never seen, meaning you'll never forget sleeping in the trees!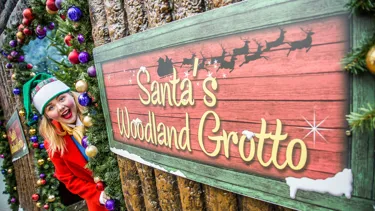 From Sunday, December 27th to Sunday, January 3rd, Alton Towers Resort will also offer Festive Breaks - the perfect getaway for families following the festivities. Guests can enjoy a selection of rides and attractions, the Grade One Listed gardens including illuminated gardens experience from 4pm, as well as entry to the Alton Towers Waterpark. In addition, those wishing to celebrate New Year's Eve at the Resort will receive a complimentary drink and light evening entertainment will be available to enjoy.
When booking any overnight stay in advance, guests can opt to add cancellation protection giving them extra flexibility and peace of mind in the event that they need to cancel or re-arrange their booking.
Since re-opening in July, Alton Towers Resort has implemented a wide range of measures to help ensure social distancing and good hygiene whilst guests enjoy a fun day out. A full list of the measures can be found here. The Resort remains committed to continuously monitoring and adapting its measures in line with the changing government guidance.
All Christmas experiences have been planned in strict accordance with existing COVID-19 measures, which will be adapted should guidance change at any point before or during our festive experiences taking place.  Capacity will remain at a level where social distancing can be maintained, including in entertainment spaces, and open-air or well-ventilated venues will be utilised. All our bars, restaurants and communal areas must be clear of guests by 10pm but room service will continue until 11pm.
To find out more about Santa's Sleepovers and Festive Breaks at Alton Towers Resort visit www.altontowers.com.