Alton Towers Hotel
Gangsta Granny Room
Escape to the ultimate Gangsta Granny stay in these extra special unique rooms. Perfect for the biggest fans of Gangsta Granny. The room features characters from the book including Granny & Ben sneaking off with the jewels. Plus hidden around the room are clues to crack the code of the vault for a special surprise inside.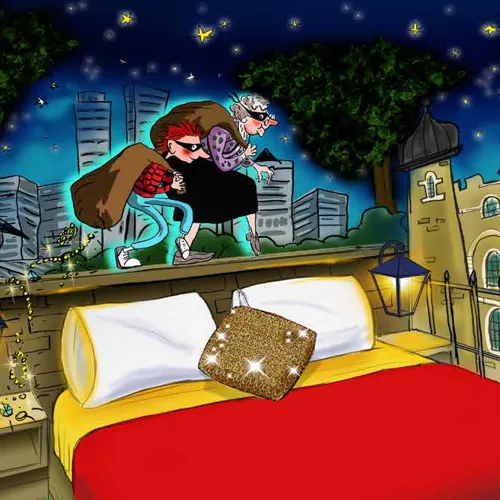 Room Features
Sleeps up to five
Mini-fridge with complimentary water
Full-on theming
Separate children's sleeping area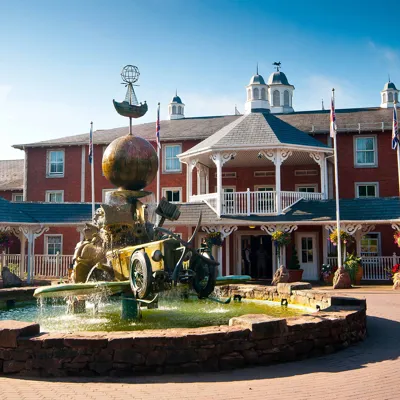 Hotel Features
Free WiFi
Tea & coffee facilities
Iron and ironing board
Complimentary toiletries
Hair dryer
Cots available on request (cot bedding is not supplied, please bring your own)
Other Rooms at Alton Towers Hotel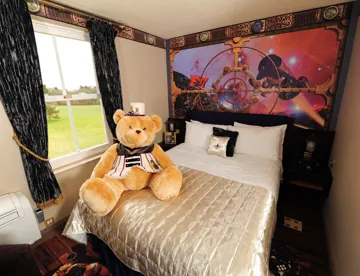 Moon Voyage Room
Travel above and beyond in these galactic themed rooms inspired by Sir Algenon's travels to the moon.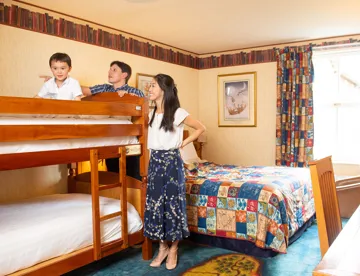 Explorer Room
Inspired by Sir Algenon's travels around the world, The Explorer Rooms are the perfect base to explore the Resort.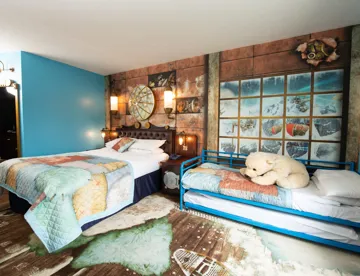 Arctic Explorer Room
Join Sir Algenon in his latest adventure through the arctic. These themed rooms will take you to a mountain expedition.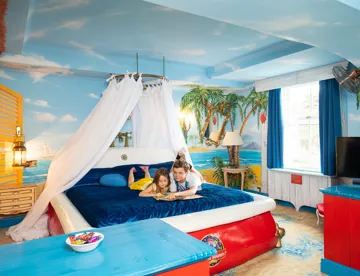 Splish Splash Room
Jump right in to the amazing Splish Splash Room and set sail on your very own castaway adventure.