Alton Towers Resort offers a range of fantabulously themed rooms in our 5 different accommodations - which one will you choose?
Alton Towers Hotel Rooms & Suites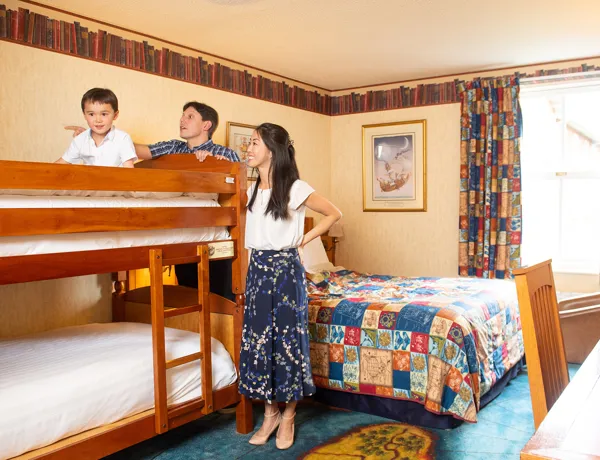 Explorer Room
Inspired by Sir Algenon's travels around the world, The Explorer Rooms are the perfect base to explore the Resort.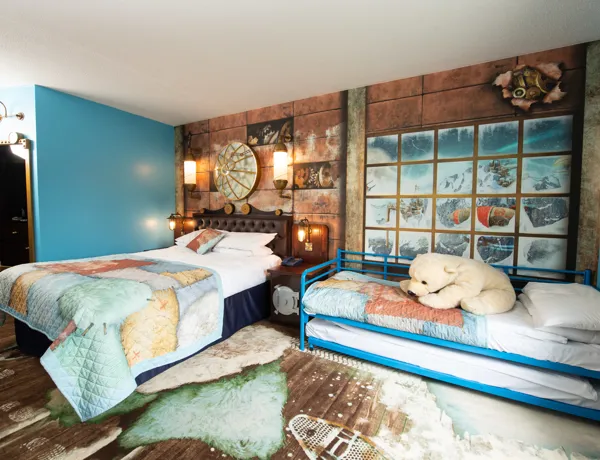 Arctic Explorer Room
Join Sir Algenon in his latest adventure through the arctic. These themed rooms will take you to a mountain expedition.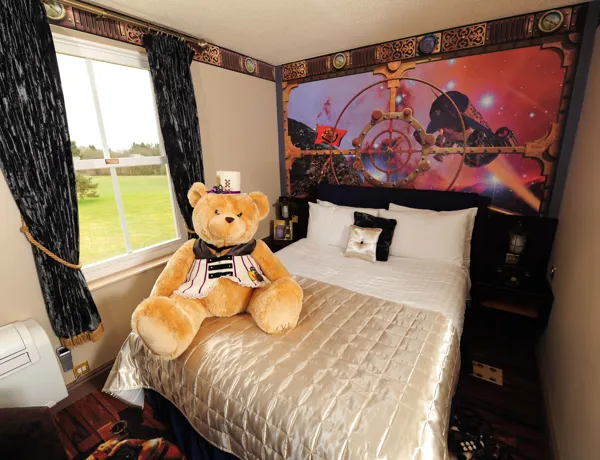 Moon Voyage Room
Travel above and beyond in these galactic themed rooms inspired by Sir Algenon's travels to the moon.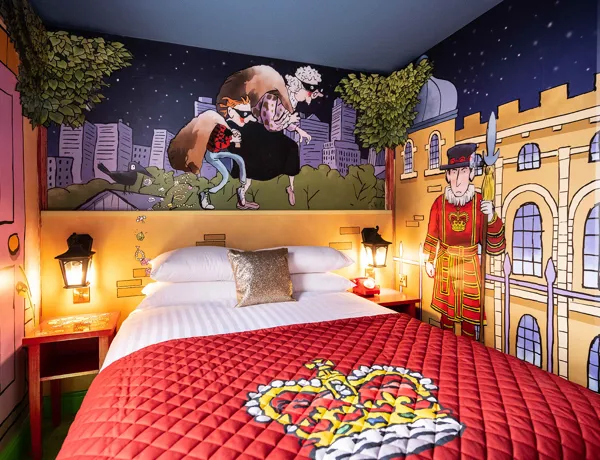 Gangsta Granny Room
From The World of David Walliams, stay and enjoy a fully immersive Gangsta Granny overnight experience!
CBeebies Land Hotel Rooms & Suites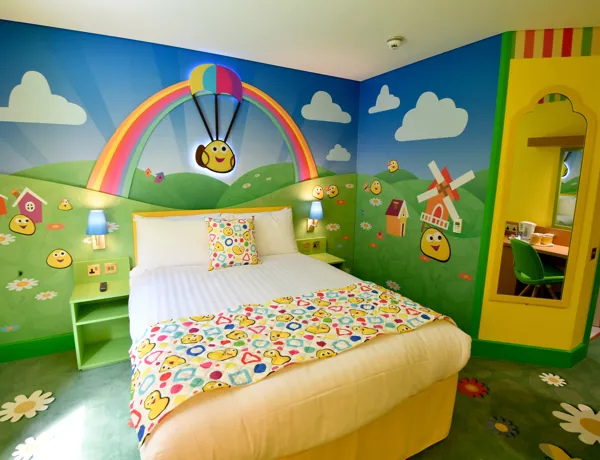 Bugbies Room
In these delightfully themed rooms you'll join the CBeebies bugbies having fun in the rainbow drenched sunshine meadow.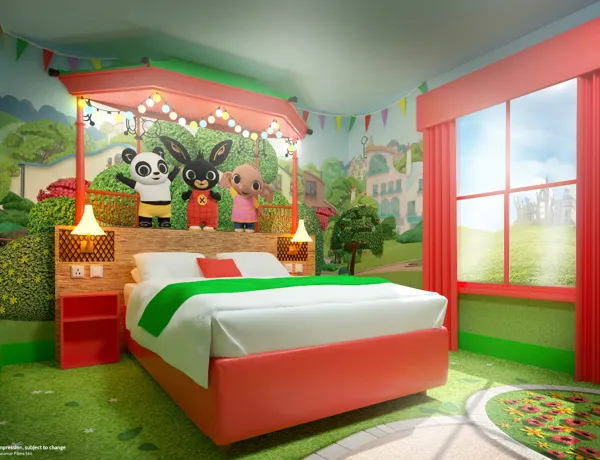 Bing Room
Bingsters will be able to enjoy the ultimate sleepover in Bing-themed bedrooms in our CBeebies Land Hotel. Guests will join Bing and his friends and uncover hidden surprises along the way!
Octonauts Room
Continue your underwater adventure with Captain Barnacles and the crew in these rooms under the sea.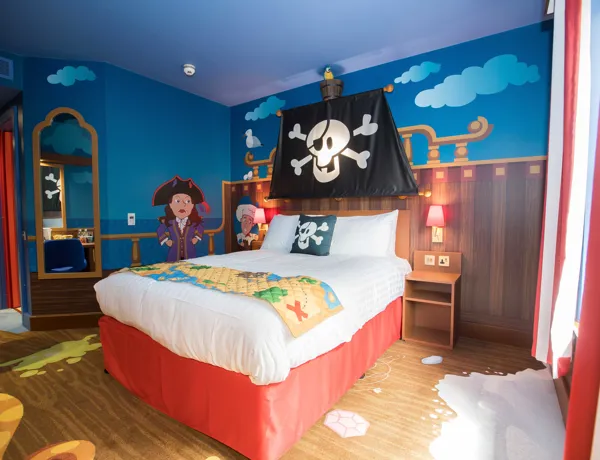 Swashbuckle Room
Perfect your Swashbuckle Salute and join Gem in searching for the hidden jewels when you stay in these amazing Swashbuckle themed rooms.
Splash Landings Hotel Rooms & Suites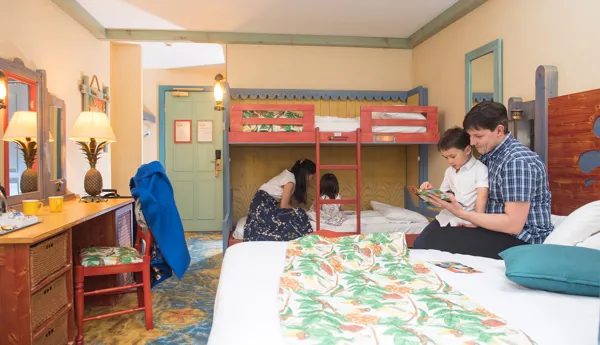 Beachcomber Room
Stay in one of our bright and beautiful rooms inspired by the beach huts of the Caribbean coast.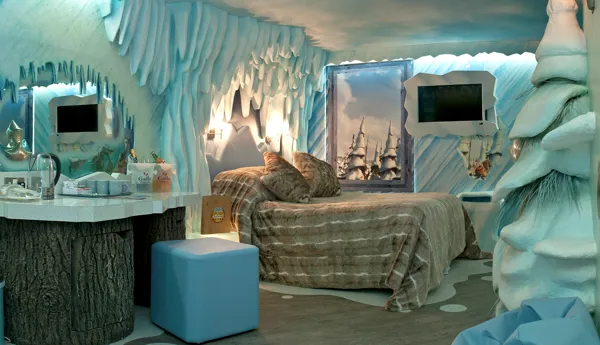 Ice Age Room
Check into the coolest room in the hotel. Snuggle up under comfy throws and immerse yourself in your very own arctic den complete with snow capped trees and ice berg walls.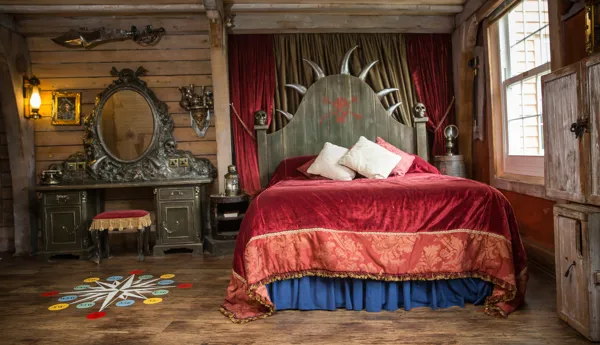 Pirate Room
Set sail on the seven seas in these amazing rooms, inspired by Mutiny Bay. You'll be staying in the captain's quarters with loads of swashbuckling features.