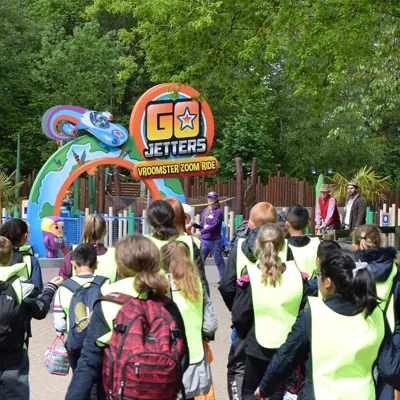 Special Education Needs and Disabilities.
We understand how difficult it is to plan a school trip, not to mention the added pressure of ensuring all students have an amazing experience. To ensure every member of your group has an amazing day we offer a range of support for students with SEND.
Our Ride Access Pass allows students to avoid the queue lines. They can relax on the theme park until their ride time.
We admit one to one carers into the theme park free of charge. Ensuring your student feels fully supported by a person they trust throughout their visit.
Our Resort Access Guide explains specific attraction restrictions set by the manufacturer, so your students avoid any confusion on the day.
To access these facilities please bring any of the documents outlined in our Disability Policy, an EHCP/statement or a letter headed signed document from the head teacher of your school (please ensure full names and a brief outline of their SEND is included, we will not retain this information after we have authorised the facilities). 
Our dedicated team of qualified teachers are happy to support the needs of your group, if you have any further questions about our SEND provision, simply