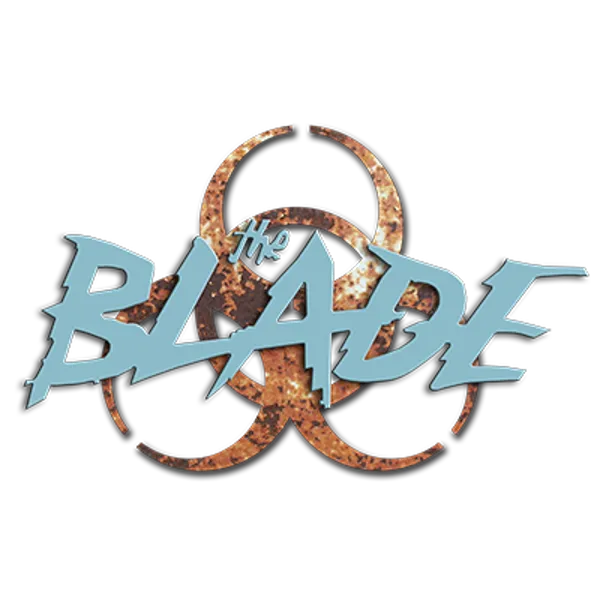 The Blade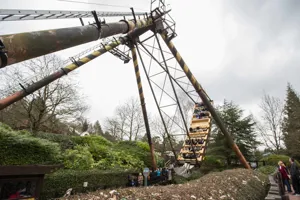 Cutting Edge Fun
Dare you brave the Blade? Take one massive shard of rusting metal and start it swinging through the Forbidden Valley. Then jump aboard for a seriously hair-raising, stomach-floating, zero-gravity near-vertical experience that gets ever more intense until you're hovering off your seat, high in the sky. Try the very back for extra thrills – few are bold enough to sit there twice!
Swing Into Action!
It was found by one of the workers of the Phalanx, and crafted into a swinging blade that cuts through the Forbidden Valley.
As it swings through the air, back and forth, The Blade reaches a zero gravity moment. Float free from your seat and leave your stomach floating somewhere above you! As it flies back and forth, this pendulum swing reaches near-vertical angles.
Dare you sit right at the back of this swinging ship ride?!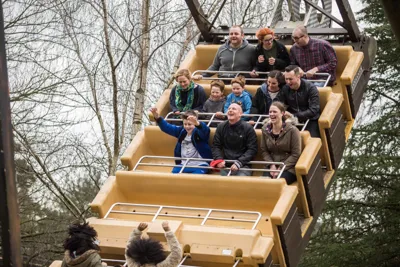 Ride Stats
Location

Forbidden Valley

Maximum Height 20m
Peak Angle

75 degrees

Top speed

19kph

Duration

1 min 30 seconds

Capacity

45 riders at a time. 

Can you ride?

You must be at least 1.0 metre tall to ride The Blade.

If you are under 1.3 metres, you must be accompanied by an adult.
This ride provides a unique feeling in your body (especially your stomach) like no other ride on the park.
For a Tamer Experience...
For a tamer pirate ship experience, head to Mutiny Bay and climb aboard the decks of Heave Ho.
Unlike The Blade, this pirate ship stays firmly on the ground - or the high seas!
A rock 'n' tug family favourite, Heave Ho is a great alternative for those who aren't feeling brave enough to tackle the thrilling pendulum action of The Blade.